Members receive the SWAMP Club periodic newsletter which provides timely details on the cycling activities listed below. For abbreviated listings you can review the Ride Events page or view a full schedule on the Calendar page.
Mountain Bike Guided Rides
The SWAMP Mountain Bike Club schedules weekly off road mountain bike rides that rotate through Alafia River State Park Trail, Balm Boyette Scrub Preserve Trail, Croom Trail, Santos Trail, and the Wilderness Park Trail systems. These guided rides break into groups according to rider skill levels.
The advanced group (A) rides the trails at a very strong pace with few stops over the most miles of any group.
The intermediate group (B) rides a progressive pace but may stop more often and ride fewer miles.
The regular group (C) follows at a more moderate pace, often stopping to practice riding skills or wait for less experienced riders. (Most first-timers are usually surprised by how fast the 'C' group rides.)
We suggest you choose the 'C' group for your first ride with the club even if you have previous experience riding off road.
Special Events, Fat Tire Festivals
Several times a year, the SWAMP Club hosts events and festivals for all our fellow cyclists (We have a super Holiday party). These cycling events and festivals involve great rides, fine food, live entertainment, and mountain bike related displays with support from local bike shops and manufacturers. Funds generated from these events are used to build and maintain trails, bridges and kiosks, and to purchase trail markers, trail maintenance tools, and supplies.
Trail Maintenance Days
Four Saturdays a month, the Club sponsors trail maintenance days where anyone, including non-members, can come out and help support the trails. Interested persons meet at 9:00 am (or earlier) at one of our trail systems for a little riding, a little trail clearing and a lot of fun. The club provides tools and lunch, and the work sessions usually last 3-4 hours. SWAMP maintains trails in Wilderness Park (1st Saturday of the month, Flatwoods/Morris Bridge/Trout Creek), Balm Boyette Scrub Preserve park (2nd Sat), Alafia River State Park OR Jay B Starkey Park (both on 3rd Sat) and Croom State Forest (4th Sat). Contact Trails at SWAMPclub dot org for information, and to signup for a workday. Bring gloves, plenty of water and any trail trimming tools you might enjoy using. (loaner tools are always available)
Training Classes
We conduct a basic mountain bike riding skills workshop so novice riders can quickly become safe, proficient riders. You learn the fundamentals of mountain biking on the trails, not out of a book. We sponsor an intermediate mountain bike skills clinic where riders are taught how to ride the more technical trails at Alafia. We also work with local land managers to provide National Mountain Bike Patrol (NMBP) programs.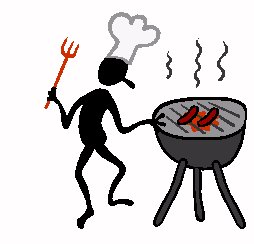 Social Gatherings
Once a month, SWAMP members gather at a favorite location in Tampa with an optional neighborhood ride either before or after the social. We share stories and photos from recent trips, talk about future trips, brag about our new bike, and proudly display scars from our most recent crash. It's a fun way to meet fellow off-road enthusiasts. (Lights may be required for after dark rides.) Club members can join the message base to receive updated information about these events.
Trips to Exotic Riding Locations
Every spring we take our mountain bikes to the Foothills of Northern Georgia (usually Ellijay). As scenic as they are fun, these mountain bike trails are a favorite destination for intermediate and advanced level riders. In early fall when colors are at their max and temperatures are dropping, we head to Asheville. These North Carolina trails are suitable for riders of all skill levels.
Summer time we head to higher elevations. Past Trips have included week long tours of Moab, Utah; Sun Valley, Idaho; Brian Head, Utah; Elk River, West Virginia; Wales, UK; Scotland, UK; the Grand Canyon; Downieville and Tahoe, CA.